Championship Racing Network
-a brief history
The show was the conception of Steve West and Dustin Harmer, both of whom are alumni of "The Broadcasting Institute of Maryland" in the city of Baltimore.
As noted on our home page, the "Championship Racing Network" (CRN) began as a 15 minute radio segment devoted to NASCAR. It soon expanded to "The Fastest Hour in Radio" (FHR), a one-hour show all about NASCAR news.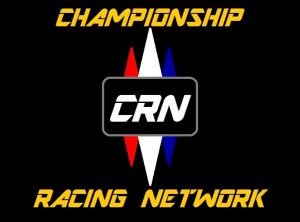 During FHR's four-plus year stint in Birmingham, additional content was added, including racing series such as IndyCar, Formula 1 and Formula E. That content called for the show to morph into a two hour program in 2015.
John Myers joined the show as the full-time producer as the show gained popularity and traction, adding coverage of the NHRA, ARCA, and local racing action.
In 2017, Matt Nicholson joined the show, bringing driver insight as he is heavily involved in dirt track racing, piloting his Limited Late Model at dirt tracks throughout the south.
FHR moved from Birmingham to Sylacauga, changing to its current name of "Championship Racing Network". In March of 2018, WTDR, Talladega claimed the honor of becoming CRN's home. Then in late 2021, bidding to be CRN's flagship station was won by WDNG, 95.1 'The Mountain'. This is where the crew hang their proverbial hats today.

There are many shows and/or networks that cover racing, but, none do it as "Championship Racing Network" does. Some may cover NASCAR, others may cover IndyCar, but, only two-hour long "CRN" covers NASCAR, IndyCar, NHRA, Formula 1 and Formula E.
"They (CRN) have the best racing news and commentary!"
-Jason G, New Albany, MS